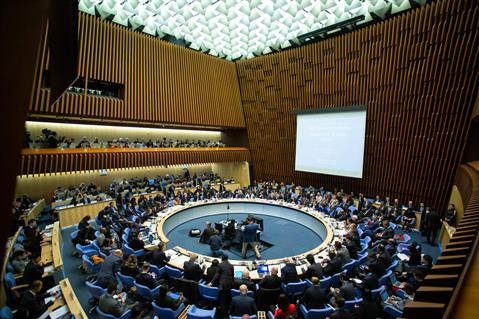 Co-sponsored by 20 Member States and the EU, the draft resolution for the
Seventy-Third World Health Assembly (WHA) was presented on 5 February,
2020, at EB146.
 The proposal followed Executive Board Members' review of the Director-General's report.
The proposed resolution recommends that the World Health Assembly adopt the global
strategy to accelerate the elimination of cervical cancer as a public
health problem and its associated goals and targets for the period
2020–2030.  It also urges Member States to implement the
strategy, calling for the support of international organizations and
other relevant stakeholders, and includes a request for the Director
General to support Member states in this endeavor.   The WHA will
consider the resolution when it convenes in May 2020.

Read More
https://www.who.int/news-room/detail/05-02-2020-who-eb-recommends-the-adoption-of-the-strategy-for-elimination-of-cervical-cancer