ATTENTION: Internet Marketers and Internet business owners…
"How To Stop The Bad Habit of Being a Perfectionist Once and For All So You Can Actually Get Your Product or Service Out There and Finally Get The Results You've Always Wanted…"
What Would Your Results Be If You Stopped Being a Perfectionist? Make More Money? Spend More Time With The Family? Enjoy More Time on The Activities And Hobbies You Love?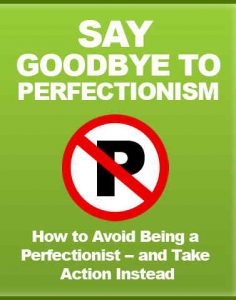 This Free Report Details The Common Traps of The Perfectionist and How To Prevent It
Inside you'll discover:
Common traps that will be examined – If one wants their internet business to thrive, he must avoid these traps at all cost

When Being a Perfectionist Is Bad

Four key ways in which being a perfectionist can prevent an internet based business owner from becoming successful

Why momentum plays a major role to your success, and how to build momentum and keep it going

A powerful way to formulate your vision and stick to it

Why releasing an "imperfect" product or service can get you the results your wanted faster

How to get the perfect product/service without being a perfectionist

How to avoid getting stuck in the "quicksand" of perfectionism


+ much, much more!
₦0.00Add to cart