Dear Friend… Are You Fed Up Because You Don't Have A Clue About Getting Your Marriage In Order?
Have A Look At "Defeating Divorce"
Understanding The Opposite Sex And Saving Your Marriage!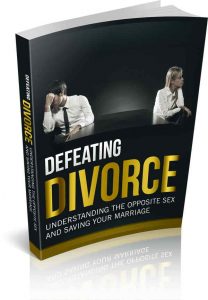 In This Report, You Will Discover:
# The Basics
# Then And Now
# Know The Differences
# and much more
Grab this FREE, Exclusive Report Available For Download Right This Moment!
Just add to cart and I'll show you how you can skyrocket your personal growth!